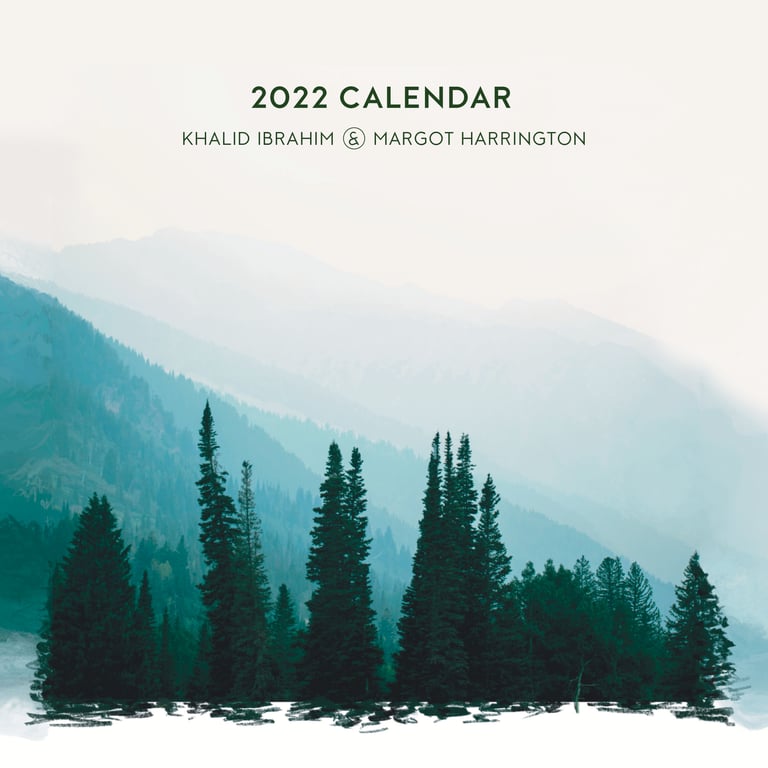 Free shipping for US customers!
7x7" printed on smooth cover stock. Bound by a metal clip for hanging, but sturdy enough for leaning. Perfect for your home office or kitchen wall!
These calendars head out from the post office within 7 days of your order.
In with the new: 2022. In past years, the Eat Pomegranate calendar has been an opportunity for me to collaborate with a creative person I respect. For the 2022 calendar, I was so humbled that Margot Harrington accepted my invitation to create 12 original pieces with my photographs.
While brainstorming, we kept coming back to the idea of "the bigger picture" and what happens beyond the frame. Margot's work imagines beautiful extensions beyond the edge of the photograph. As always, I am so proud to put this calendar out into the world.
From my home to yours, with all my love.